Your application for the position
was sent successfully!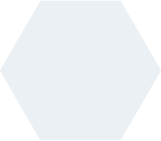 Level
Junior
Requirements
BPM | IBM BAW | JavaScript
Workplace
Remote / Office (Warsaw)
Salary
4 000 - 8 000 PLN net B2B



We are currently on the lookout for a passionate and eager-to-learn Junior IBM BAW Developer. This is a perfect opportunity for those who are looking to start their journey in the tech world and get hands-on experience with various projects and renowned clients.
By joining us, you will have the unique opportunity to expand your skills in technologies like IBM BAW, Javascript, SQL, GIT, REST API. Our emphasis on teamwork ensures that everyone actively participates in code review, shares insights on architectural decisions, and contributes to the way our solutions are crafted.
Our company is deeply rooted in the value of continuous learning and the pursuit of knowledge. If you're curious, excited to learn about new technologies, and are looking for a platform to launch your career in international projects – you are the one we're searching for!
Some Info About Our Project
Being a part of our BPM team means immersing yourself in projects that hold the promise of business process optimization. We see the potential in tools like IBM BAW and believe in harnessing them for transformative results. Our team ensures that we always work in close alignment with stakeholders, aiming to deliver solutions that exceed expectations.
What we expect:
0.5-1 year of commercial experience in general programming (Javascript, SQL, GIT, REST API).
Basic familiarity or a desire to learn IBM BAW.
An ability to engage with clients at a technical level to understand and shape their vision.
Strong communication skills and an ability to grasp client requirements.
A proactive approach to problem-solving and a thirst for knowledge.
Proficiency in English to communicate effectively with our stakeholders.
A degree in Computer Science, Information Technology or a related field is desirable but not mandatory.
What we offer:
contract according to your preferences: umowa zlecenie or B2B,
co-financing of trainings and certificates and provide assured time for learning within working hours,
private medical care, Multisport card and life insurance,
language classes (English),
flexible working hours,
meetings and integration events,
reference bonus for recommending a new hire,
individually tailored path for your career development,
the ability to work from the office, remotely or in a hybrid form.
---
4 000 - 8 000 PLN net B2B
+ vat (B2B) monthly
---
Level: Junior
Requirements: BPM | IBM BAW | JavaScript
Workplace: Remote / Office (Warsaw)