Your application for the position
was sent successfully!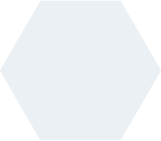 Level
Junior
Requirements
Java | JS | BPM solutions | English
Workplace
Remote / Office (Warsaw)
Salary
5 000 - 10 000 PLN net B2B



We are currently looking for a BPM Developer for our team. In this position, you will support project teams and develop practical skills using technologies such as: BPM, Java, JavaScript, SQL, ESB. Your daily tasks will include building solutions supporting the automation and optimization of our clients' processes.
Responsibilities:
creating the best code with concern for business values,
configuration of software development tools,
modeling and implementation of business processes using technologies such as IBM BAW or Camunda BPM,
preparation of documentation (BPMN, UML),
building integration using ESB,
design and implementation of tests from unit tests to performance tests,
work in the SCRUM methodology.
Requirements:
programming skills in Java and JavaScript,
knowledge of the SQL language,
experience in GIT,
interests and basic knowledge in the field of software architecture,
attitudes towards solving business problems,
communicativeness, flexibility, customer and colleagues orientation,
communicative knowledge of English.
Nice to have:
knowledge of BPMN and UML notation,
knowledge of CI / CD tools such as Jenkins, GitLab, Bamboo,
experience in working in agile methodologies,
knowledge and ability to use asynchronous communication such as Kafka, RabbitMQ or ActiveMQ.
We offer:
contract according to your preferences: umowa zlecenie, umowa o pracę or B2B,
co-financing of trainings and certificates and provide assured time for learning within working hours,
private medical care, Multisport card and life insurance,
language classes (English),
reference bonus for recommending a new hire,
individually tailored path for your career development,
the ability to work from the office, remotely or in a hybrid form.
---
5 000 - 10 000 PLN net B2B
+ vat (B2B) monthly
---
Level: Junior
Requirements: Java | JS | BPM solutions | English
Workplace: Remote / Office (Warsaw)