Your application for the position
was sent successfully!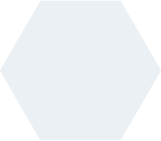 Level
Senior
Requirements
.NET | React | Relational databases | Docker | Kubernetes
Workplace
Hybrid / Office (Warsaw)
Salary
20 800 - 24 000 PLN net B2B



We are currently looking for an experienced and ambitious Fullstack .NET Developer. Join our team to carry out work on project for our client from the financial industry.
What we expect:
3+ years of commercial experience with .NET,
experience in system migrations to a distributed architecture based on microservices (in particular, migrations related to changing the application framework from .NET Framework to .NET),
knowledge of React and TypeScript,
experience with Docker and Kubernetes,
experience with relational databases,
proficiency in Polish and ability to read the documentation in English,
higher technical education (in the field of Information Technology or related).
What we offer:
B2B contract,
flexible working hours,
the ability to work in a hybrid form (once every two weeks in the office in Warsaw).
---
20 800 - 24 000 PLN net B2B
+ vat (B2B) monthly
---
Level: Senior
Requirements: .NET | React | Relational databases | Docker | Kubernetes
Workplace: Hybrid / Office (Warsaw)