Your application for the position
was sent successfully!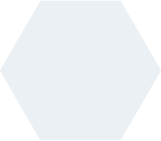 Level
Junior / Mid
Requirements
English | CRM | communication
Workplace
Hybrid / Office (Warsaw)
Salary
5 000 - 8 000 PLN UOP



We are currently looking for a committed and proactive person for the position of Sales Development Representative who will support us in our sales activities.
By joining us, you will have the opportunity to develop your sales and marketing skills, observe a very dynamically developing service company (~ 200% y/y) and work in a team of young and energetic people who are very satisfied with the place they are in.
We focus on teamwork – everyone takes an active part in the company's development and has a real impact on decisions made.
If you can learn fast, you want to take part in international projects, the team's success is important to you, but you can also act independently – join us!
Responsibilities:
establishing first contact with potential clients from all over the world (mainly Europe and the USA),
researching and building databases,
use of sales automation tools, mailings and LinkedIn,
participation in business events and conferences,
ongoing analysis of results and implementation of new ideas on how we can effectively reach new foreign customers,
creating sales materials together with the rest of the team (e. g. portfolio, presentations, case studies),
reporting of work in CRM,
identifying roles in the purchasing process in the organization of a potential customer,
organizing sales meetings involving relevant leaders from our organization,
close cooperation with people from sales and marketing that would strengthen the quality of the pipeline and campaign conversions.
What we expect:
min. 1 year of experience in a similar position in the IT industry,
willingness to develop in sales for the IT industry,
readiness to learn,
energy and enthusiastic approach to working with people,
independence, multitasking and great time and work management,
very good knowledge of Polish language,
communicative English enabling effective contact with clients from Europe and the USA.
What we offer:
contract according to your preferences: umowa zlecenie, umowa o pracę or B2B,
co-financing of trainings and certificates and provide assured time for learning within working hours,
private medical care, Multisport card and life insurance (for you and your partner),
language classes (English),
reference bonus for recommending a new hire,
individually tailored path for your career development,
the ability to work from the office or in a hybrid form.
---
5 000 - 8 000 PLN UOP
+ vat (B2B) monthly
---
Level: Junior / Mid
Requirements: English | CRM | communication
Workplace: Hybrid / Office (Warsaw)
Devapo 2021 All Rights Reserved