Your application for the position
was sent successfully!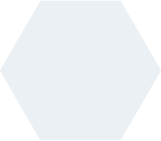 Level
Mid
Requirements
Microsoft Azure | DAX | SQL | Analytical skills | English
Workplace
Remote / Office (Warsaw)
Salary
17 600 - 22 400 PLN net B2B



We are currently looking for an experienced Power BI Engineer. Join us to support an international team in building data analysis and Data Science/ML platform for a client from the financial industry.
We offer the opportunity to participate in an unconventional but still greenfield project that is using all sorts of new technologies.
By joining us, you will be able to work with Microsoft Azure tools such as Azure SQL, Account Storage or Azure Data Factory. As a Google Cloud Platform partner, we encourage participation in further training in the scope of GCP and Terraform technologies.
We focus on teamwork – everyone takes an active part in code review, has an impact on architectural decisions and the way the solutions are implemented.
If you can learn fast, you want to take part in international projects, the team's success is important to you, but you can also act independently – join us!
What we expect:
at least two years of previous commercial experience in Power BI, building reports and dashboards,
knowledge of DAX,
knowledge of SQL,
analytical skills,
communicative English level that would enable you to work on an international project,
higher technical education (in the field of Information Technology or related).
Nice to have:
experience in working with the Microsoft Azure platform (Azure SQL, Account Storage, Azure Data Factory).
What we offer:
contract according to your preferences: umowa zlecenie, umowa o pracę or B2B,
buddy system (a buddy who you can turn to with questions about the company life),
co-financing of trainings and certificates and provide assured time for learning within working hours,
work-life balance,
private medical care, Multisport card and life insurance,
language classes (English or German),
additional salary bonuses (including a reference bonus for recommending a new hire),
individually tailored path for your career development,
the ability to work from the office, remotely or in a hybrid form.
---
17 600 - 22 400 PLN net B2B
+ vat (B2B) monthly
---
Level: Mid
Requirements: Microsoft Azure | DAX | SQL | Analytical skills | English
Workplace: Remote / Office (Warsaw)
Devapo 2021 All Rights Reseved