The two main types of operations that the insurance industry deals with are: policies (which companies make profit on) and insurance claims (which take money out of the pot). Of course, the scope is much larger – underwriting or maintaining a network of Insurers or brokers are other processes that affect the company's workflow.
Introducing business process management for insurance can help to settle damages associated with the unpleasant part of the business, as well as increase the efficiency of revenue-generating activities. In this article, we'll discuss how to leverage the potential of business process management (BPM) and show that it's worth doing.
Business process management for insurance – why is it a game changer for the industry?
What drives insurance company success is competitive offerings, marketing campaigns, effective agents and market size. But major players in the insurance world, such as Axa, Allianz SE, Generali Switzerland and so on, have one thing in common. They automate and manage their insurance processes. Structured business processes play a significant role as more optimized, complex and data-driven operations ultimately deliver better customer experiences.
The insurance industry is involved with huge volumes of data flows, often processed by unintuitive and outdated process management systems. In addition, insurers do most of the tasks manually, so it is not difficult to have high error rates. This affects the number of lost sales opportunities and sometimes leads to more serious legal consequences. Agents must therefore perform their daily duties with the utmost care, checking everything several times to make sure they do not make mistakes.
On the other hand, faster response, reduces operating costs and increases consumer satisfaction. So, to provide the best customer service while improving cost efficiency, insurers need to have a well-organized workflow, and the insurance risk management process should be identified.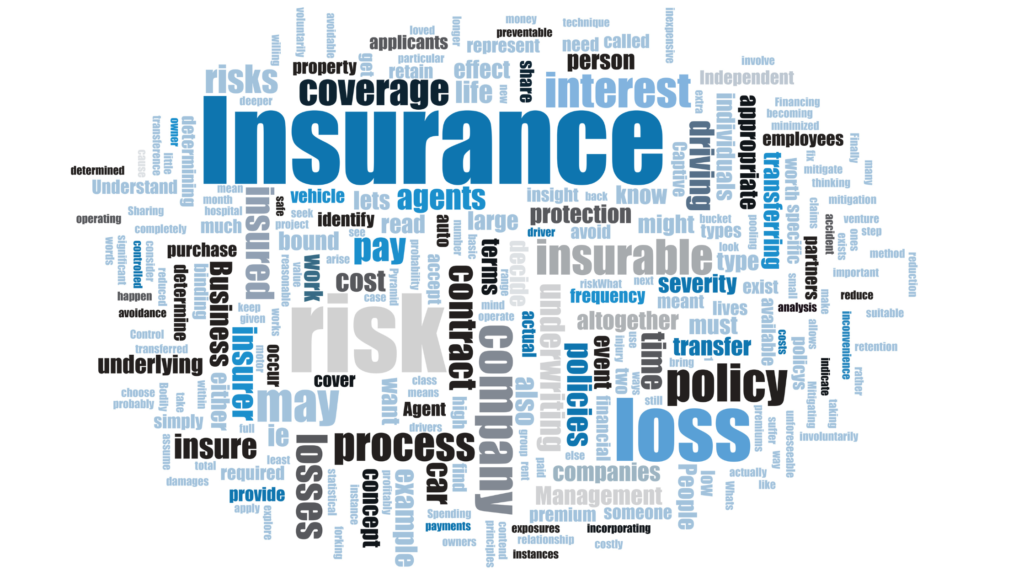 But insurance also faces challenges related to structural processes. For example, when maintaining a sales network, it is essential to run commission systems properly, as well as to manage the offer well so that agents can work more productively. Moreover, when an insurance company signs a contract with a new agent, or broker, it must verify the other party's competence and authority.
Insurance business process management can step in and become a game-changing tool as it streamlines all types of processes.
Benefits of introducing Business Process Management for insurance
Insurance customer service is a long and complicated process which has many touchpoints that need to be taken care of. It will look different to sell a policy online, over the phone and in the service office. Not to mention the sales channel – insurance brokers, self-service or independent agents. The type of insurance or the number of people added to it also affect the process. As for the collection of claims, it also varies depending on whether there is a sport, traffic accidents, etc. However, the use of BPM makes it easier for insurance companies to address some of their major challenges. Just some gains the company gets from insurance process management are:
Creation of unique models for processes scenarios that helps to manage the workflow.

Ability to control and validate the process faster through transparency of the various steps.

Increased information flow and reduced task execution time by automating the transfer of data into systems.

Financial savings, by optimizing the process after gaining management information. Identifying tasks that can be removed improves operational performance and increases profitability.

Boosted efficiency through automation of some repetitive tasks. This allows insurers to focus more on customized approaches to provide a better customer experience.
Implementing BPM makes work easier, faster, and ensures that fewer mistakes are made. The latter benefit in particular makes companies considered more reliable by customers and grow their trust.
What activities can be automated?
Agile and flexible business process management systems to support insurance operations bring many benefits, but even the most streamlined operations still require some human time. This is where automation and BPM can be combined. Building effective business process management for insurance should involve automating certain processes, these can be:
Claims processing
Forms registration
Sales and distribution
Billing and collection
Policy management
Regulatory compliance
Underwriting
Complaints and appeals
Automatic generation of insurance offers on the website
Business process automation allows companies to take care of most repetitive tasks by minimizing manual effort. This helps maintain a competitive edge and speeds up operations.
Where to put the main focus? Automating sales or insurance claims?
Sales should be properly managed by preparing a workflow that will showcase the whole process. Then optimization is possible with such a transparent approach. The next step should be to automate schematic activities, such as renewing active customers' policies and supporting prospect identification. This saves Insures time and allows them to focus on better matching a package to a lead, where their manual work is necessary.
Claim processing seems to be more useful to optimize, because it is one of these activities that the insurance company does not generate profits on. Actually, the longer it takes, the more expensive it is. Therefore, faster problem resolution is less painful for the company and this also affects customer satisfaction. Unfortunately, this is a complicated process that begins with First Notice of Loss (FNOL) and requires gathering data from multiple sources (in some cases it must refer to medical certificates, or police reports). Next steps are notifications, damage repair and so on to finally resolve the issue.
Business processes management for insurance industry and automating certain tasks, such as tracking the status of a claim, retrieving data from various sources, or detecting and flagging document errors, helps significantly reduce claims processing time. Visualizing the process of claims can identify how the mechanism works. It allows us to identify gaps in it, bottlenecks or notice potential for optimization.
Summary
Introducing business process management for insurance along with some automation can improve your company performance and boost ROI. However, once established, BPM is not a given once and for all.
Just as technologies overdate, update, or simply improve, so too do processes. They need to be refined and monitored to optimize. The needs of the customer and the growth of the company are constantly moving forward (expansion of offerings means new processes and new services ensure competitiveness). BPM is a great tool that allows analyzing a process after it has been run. This can help to optimize processes by seeing delays or unnecessary tasks.
When choosing the right process management system, it is also important to get a good contractor. Executive should know first – how to do it technically, and second – have business knowledge of the industry, to become an external consultant for your needs. Check our competence.
---
---
Check out our smart process automation services
Let us help you unlock your business operations efficiency