Thank you for your question!
We will respond in less than 48h.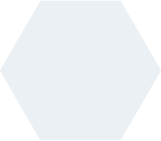 Smart Process Automation Solutions
Let us help you achieve business operations efficiency
We will simplify your workflow
Implementing business process automation solutions (BPA) is a great opportunity to save costs and speed up business workflows. Increase your ability to manage daily operations and ensure efficiency growth.

We will assist you in the automation journey, from the initial identification of needs to the implementation of fully functional business process automation solutions.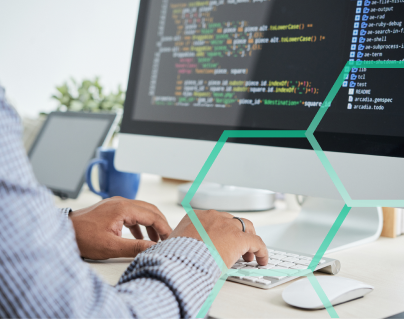 Automate business processes to
Eliminate bottlenecks and define processes
Streamline processes to empower development and boost business efficiency
Keep the cost low
Business process automation (BPA) and Robotic process automation (RPA) reduces operational expenses e.g. labor costs
Improve productivity
Removing repetitive tasks increases productivity of employees and rises work quality
Improve communication
Transparent business process increases access to information across the organization
Eliminate human mistakes
Digital transformation and automated process minimize the risk of errors in routine tasks
Enable scalability
of software
BPM tools allow for rapid implementation of new functions into existing solutions.
You are just seconds away from
valuable knowledge about BPA!
Understand when business process automation can be beneficial to your organization
Business process automation solutions
See what areas of your work can be improved by us
See what can we do for you
Finance
Accounts Payable
Mortgage Processing
Report Automation
Account Opening and Closure Process Automation
Collection
Deposits
Insurance
Claims processing
Form Registration
Sales and Distribution
Policy management
Regulatory compliance
Underwriting
Complaints and appeals
Telecommunication
Network Management
Invoice & Purchase Order Processing
Customer Onboarding
Manual Sales Processing
Debt Collection
Back-office
Cost validation
Signing and assenting documents
Employees' absence Termination of employment contracts
Employee onboarding
Control compliance with norms
Reporting
And many more…
How will we do that?
We follow business process management life cycle standards. To automate and streamline processes, we use the best business process management systems such as Camunda and IBM BAW.

The results of our process automation solutions that you will benefit from are: achieving a seamless experience, enabling better collaboration and improving efficiency.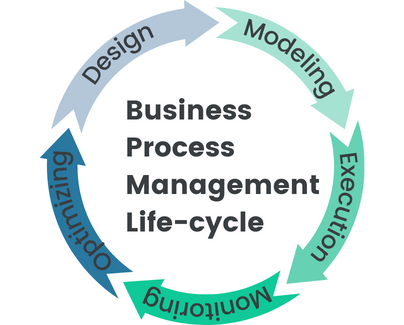 Let's talk whether you may benefit from
automating business processes in your organization
Our business process automation solutions include
Analysis
We carry out a detailed analysis of your business needs to understand your requirements
Solution
We support you with choosing buisness process management system that fits best to your company's needs
Integration
We integrate the selected solution with your current infrastructure in the company
Support
We provide team training and offer post-implementation support for implemented business process automation solutions
Advisory
We provide advice at every stage. We suggest the best approach and dispel any doubts
Do you want to take your organization
to the next level?
Technology of choice
We use leading business process management systems to deliver excellence for the organizations we work with.
Our engineers are experienced and certified in the technologies with which they implement projects.

Camunda
We are Gold Partner of Camunda Platform. With most of our certified developers, we can implement complex process automation, robotic process automation, microservices orchestration or integration of necessary systems.
Camunda is a BPM system that provides a facilitated workflow between business and IT and gives a huge dose of customization to help create optimal solutions that meet all the needs of an organization.

IBM
IBM BAW is another great solution that is part of a comprehensive product, called IBM Cloud Pak for Business Automation. Its implementation doesn't require much intervention, and the company gets a complete solution with lots of out-of-the box solutions.
We are an official partner of IBM. We know the solutions inside out, so we know how to combine them with other technologies to maximize value for your business.
Other technologies we use in Process Automation:
How do we build process automation solutions?
Smooth and transparent collaboration ensures success, which is why we adopt an iterative
and incremental approach in delivering our consulting and services.
See how we work
We work closely with you to understand your processes and identify areas that need improvement. Our team of experts will prepare a comprehensive plan to optimize your operationsand advise on the best business process management system for you.
Next, our team will build a prototype that demonstrates how the solution will work in practice. We will collect feedback from stakeholders and make necessary adjustments before moving forward. This will allow us to verify initial assumptions from the business and technical perspective.
Minimum Viable
Product (MVP)
With the input from the PoC, we move to the MVP phase, where we build the core of the solution. Based on user feedback and testing, we iterate. Only then do we move into the production phase.
We're ensuring the solution is robust and stable. Although business process management software tools track workflows in real time to streamline entire process, we remain operationally available to you. We can continually update your solutions and provide your entire organization with access to support
This approach allows us to stay on top of the challenges, better prioritize work and maximize the alignment of end-result of the project with real business needs of our partners.
Are your ready for the next step?
Testimonials

"Boasting their exceptional development expertise, Devapo has successfully helped the client speed up their customer's integration process and scale up their performance. The team leads an agile approach and communicates effectively to ensure an efficient and productive workflow."
~ Chief Operating Officer | SoftwareHut

"The product works, is completed and is used by the client. The work went smoothly, we understood each other perfectly, which made communication on the project easier"
~ Vice President of Product Development

"Thanks to Devapo's efforts, all tasks were completed and worked smoothly. The team was always prepared to make changes, which made the client extremely satisfied. Moreover, they used scrum methodology, resulting in delivering projects on time."
~ Vice President | IBPM

"Boasting their exceptional development expertise, Devapo has successfully helped the client speed up their customer's integration process and scale up their performance. The team leads an agile approach and communicates effectively to ensure an efficient and productive workflow."
~ Chief Operating Officer | SoftwareHut

"The product works, is completed and is used by the client. The work went smoothly, we understood each other perfectly, which made communication on the project easier"
~ Vice President of Product Development

"Thanks to Devapo's efforts, all tasks were completed and worked smoothly. The team was always prepared to make changes, which made the client extremely satisfied. Moreover, they used scrum methodology, resulting in delivering projects on time."
~ Vice President | IBPM
All opinions are transferred from our profile on