Your application for the position
was sent successfully!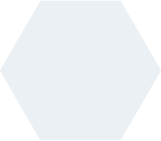 Level
Mid
Requirements
Analytical Thinking | BPMN and UML | English
Workplace
Remote / Office (Warsaw)
Salary
12 000 - 19 000 PLN net



We are currently seeking a skilled and experienced Business Analyst with over 3 years of hands-on experience. Join our dynamic team to drive business solutions and ensure the seamless operation of our projects across various industries.
By joining us, you will be at the forefront of understanding business needs, translating them into technical requirements, and ensuring that the proposed solutions align with our company's objectives. Our collaborative work environment ensures that every team member actively participates in discussions, impacts decision-making processes, and contributes to the overall success of our projects.
As a company, we prioritize continuous learning, self-development, and the acquisition of new knowledge. If you're keen on making significant contributions to international projects and consider teamwork as vital as independent decision-making, then this role is for you.
Some Info About Our Project
Our Business Analysis team is integral to driving projects that cater to our diverse client base ranging from the financial to the telecommunications sectors. Working closely with both technical teams and stakeholders, we bridge the gap, ensuring that business requirements are accurately translated into actionable solutions.
What We Expect
Over 3 years of hands-on experience as a Business Analyst.
Proficient in gathering, analyzing, and documenting business requirements.
Ability to collaborate with both technical teams and business stakeholders.
Exceptional problem-solving skills and the ability to recommend effective business solutions.
Strong communication skills, both written and spoken, in English; proficiency in other languages is a plus.
A degree in Business, Information Technology, or a related field.
What we offer:
contract according to your preferences: umowa zlecenie or B2B,
co-financing of trainings and certificates and provide assured time for learning within working hours,
private medical care, Multisport card and life insurance,
language classes (English),
flexible working hours,
meetings and integration events,
reference bonus for recommending a new hire,
individually tailored path for your career development,
the ability to work from the office, remotely or in a hybrid form.
---
12 000 - 19 000 PLN net
+ vat (B2B) monthly
---
Level: Mid
Requirements: Analytical Thinking | BPMN and UML | English
Workplace: Remote / Office (Warsaw)