Thank you for your question!
We will respond in less than 48h.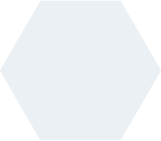 How Business Process Automation
Maximizes Work Effectiveness?
The complete guide to BPA
With automation you can
Eliminate human mistakes
Scale up easily
Detect bottlenecks faster
Focus to value generation
---
Download this e-book and get ready for a new dimension of business excellence
What's inside?
Unique knowledge for better understanding
What are the most common misconceptions about BPA?
9 benefits of process automation
When to use automation?
Who can leverage BPA?

E-book sent successfully
Thank you!
You have completed the form correctly. An email message with access to the ebook has been sent to your inbox.
---
Enjoy reading!
See how BPA can help you reduce repetitive tasks, increase employees productivity, cut costs, and streamline business processes!
What our clients say about us

"Boasting their exceptional development expertise, Devapo has successfully helped the client speed up their customer's integration process and scale up their performance. The team leads an agile approach and communicates effectively to ensure an efficient and productive workflow."
~ Chief Operating Officer | SoftwareHut

"The product works, is completed and is used by the client. The work went smoothly, we understood each other perfectly, which made communication on the project easier"
~ Vice President of Product Development

"Thanks to Devapo's efforts, all tasks were completed and worked smoothly. The team was always prepared to make changes, which made the client extremely satisfied. Moreover, they used scrum methodology, resulting in delivering projects on time."
~ Vice President | IBPM

"Boasting their exceptional development expertise, Devapo has successfully helped the client speed up their customer's integration process and scale up their performance. The team leads an agile approach and communicates effectively to ensure an efficient and productive workflow."
~ Chief Operating Officer | SoftwareHut

"The product works, is completed and is used by the client. The work went smoothly, we understood each other perfectly, which made communication on the project easier"
~ Vice President of Product Development

"Thanks to Devapo's efforts, all tasks were completed and worked smoothly. The team was always prepared to make changes, which made the client extremely satisfied. Moreover, they used scrum methodology, resulting in delivering projects on time."
~ Vice President | IBPM