So now that you're past our very technical set of articles, we can gasp for a breath with a relief and move on to more human-related aspect of Business Process Management (BPM). More specifically, the people you will need to talk to, before implementing BPM into your structure.
Before you get down to business with your colleagues and co-workers, you may encounter some of their concerns and doubts about the whole BPM concept. Now that you are convinced of the technical solutions, as a leading IT company, we really want to support you in your argumentative journey. A business meeting is inevitable, but here's why you don't need to worry, but rather work on the strength of your arguments.
Getting down to work – your very first steps
At first you'll need to create a hypothetical business context. You know your business, you're definitely familiar with its foundations, possible routes for its growth and, of course, what stage is your company currently at. Think of the most common questions you'd ask yourself. All of them have to concern the automation processes. You'll have to take a few steps back, no matter what technology you choose afterwards. Here are some of them:
For what purpose do I need an overhaul of my company's processes, either through automation or digitization?
How will or would it affect my daily processes spread across several operating systems?
How and to what extent will it open new avenues for a smart growth engine in my company?
What parts, departments of my business can or should consider implementing BPM?
What processes can actually be automated?
What processes can actually be automated?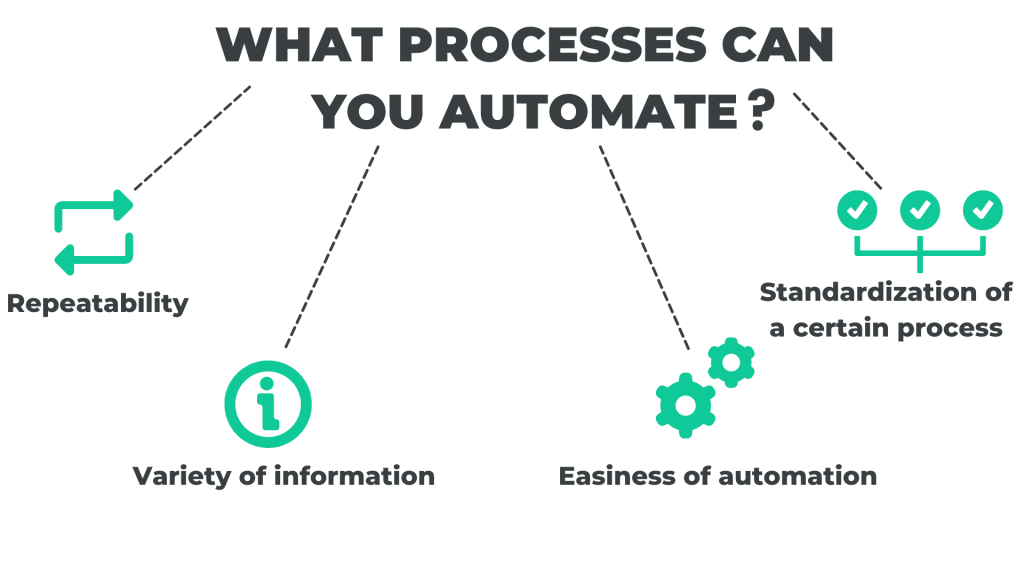 Once you've created a business scenario, by answering some of those crucial questions, we may now move on to the next step. You're conducting a business meeting. Start with asking all of the attendants directly: "What can or should be automated to make the process more efficient and make our jobs easier and profitable?". By asking that question, believe us or not, you'll have a genuine attention in the conference room.
Of course that's a rhetorical question, but is it though? By presenting some sound arguments favoriting the implementation of BPM, you really have to know what processes can easily undergo automation. If any of the following features describe different processes at your company, then the next steps of getting your concept approved by your business seem to be a piece of cake.
Repeatability: if any process is characterized by constant or frequency, then it should be considered to be automated in the first place.
Standarization of a certain process: any process you can think of, providing it's regular and doesn't require creating a process map, or in other cases, doesn't demand more complex and irregular "third party" involvement.
Variety of information: data should be automated by and for itself. If a certain process bases on data collection, it will be just perfect to consider its further automation without any risk of losing important information.
Easiness of automation: one of the key factors in automating processes. If it seems like an effectiveness-booster, then why not automate it? The question is, can every task be automated?
Sectors where IT meets most of the businesses and most common automated processes.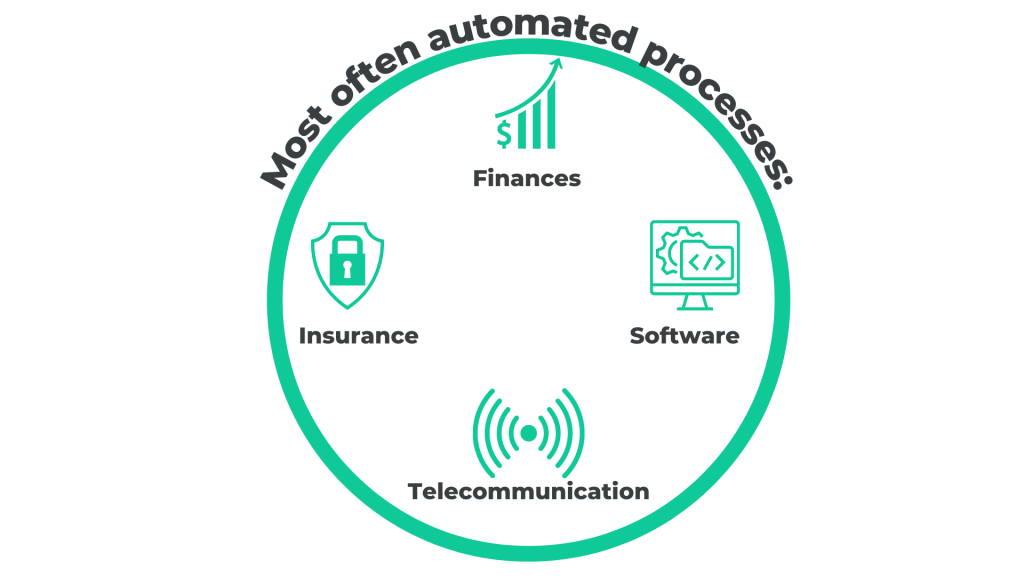 If you're an expert, manager, marketeer or a business owner working in one of the mentioned sectors, getting the approval of BPM by your company shouldn't be a problem anymore. Why? Those are sectors that are the most willing to undergo process of automation or digitalization.
Finances e.g.: investment processes, adjustment new products, implementation and supervision of business processes;
Insurance e.g.: quality and compliance control, customer management, verifying if the granted insurance requirements are met;
Telecommunication e.g.: order management support, selling and billing processes, networks migration, combining back-end systems;
Software e.g.: organizing Lifecycle Service Orchestration (LSO), customer support.
Now you know what, how and where to implement. As a true enthusiast of BPM, you should never forget of the human aspect while coming up with as many convincing arguments as possible.
Whether you're a decision maker or not, you're definitely going to face ambivalent emotions on automation or any other digital solutions. Never fear a backlash, even the harshest one. Like in any business changes in the environment always have their supporters and opponents. Obviously, the supporters are going to be your forte. Nevertheless, key thing to remember is that implementing BPM into your company's structure is a long-term investment, so it has to be adapted and introduced at everyone's convenience.
From our own experience, it's crucial to emphasize the greater good while implementing innovative solutions. Moreover, it's always a good idea to point out, how our daily tasks may profit from automation. To sum up, find a common ground and shared interest. That thing is always growth and a genuine need to facilitate daily processes at your company.
Proof of Concept (PoC) – in case you felt overwhelmed by the whole concept of BPM and don't know where and what to start with.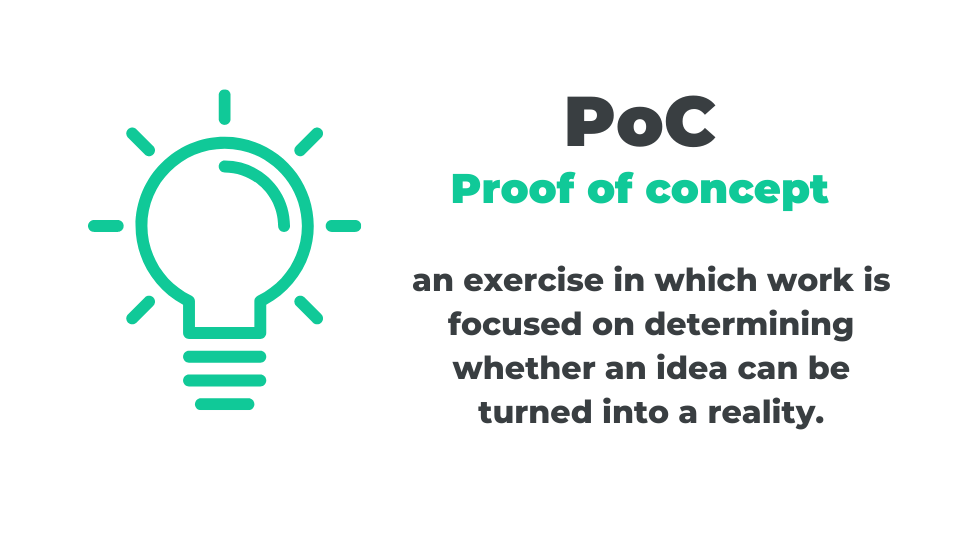 Imagine having some sort of a balanced approval of BPM. What should be your next step? In Devapo we believe that it's always good to start with minor processes, that can be easily automated. Take one process, of any choice, and start the whole automation journey by implementing, adapting, observing and gathering some useful data. Before you start with the PoC, we advise you to collect as much data and metrics as possible. Regardless of the following steps of implementing BPM, this kind of preparation is definitely going to establish some solid foundations for future automation.
This kind of an experimental approach gives you time and, of course, a lot of useful feedback on BPM, before it is embedded in your company's architecture for good.
How so? Even the greatest minds make mistakes. By carrying out this simple experiment, i.e. PoC, you keep other options open. Why? Because even if it turns out to be a total disaster, there are still other processes to be automated and that's just another valuable lesson. You haven't invested neither too much of your time, nor work and, of course, money.
Common mistake made by many companies: they tend to follow the "revolutionary" path, by implementing one, coherent platform, starting from scratch, not even trying to predict possible outcome. From our point of view, it's always better to implement BPM gradually, leaving much space for a mistake and a missed shot. If any process turns out to be unsuccessful at very first attempt, it doesn't disturb or affect other processes in your company. You'll just have to redefine your expectations and re-evaluate actual need for automation of a certain process.
Summary
Having everyone's approval might seem to be the biggest obstacle. But there's little to worry about. With our experience we just shared, convincing all of the "doubters" and "sceptics" is just a matter of time. Don't rush, consider our line of argumentation and remember, any change has to be people-oriented and people-friendly. Try to avoid any revolutionary approach, even if you're keen on automation and BPM.
Last, but not least, try to take a look from a broader perspective. In our previous articles we've dealt with the integration of BPM to the existing architecture. So now we have to add one more important aspect. Apart from project management and technical perspective, we want to add one more – creating a healthy and future-oriented working environment perspective, where IT mentors, like Devapo, help businesses grow and educate them on their way to successful automation and digitalization.
---
---
Interested in implementing BPM in your business?
Check out our services and migrate with us to the next level