Organizing your work and achieving business goals becomes much easier if you have the right tools that can support your daily operations. Widely available commercial off the shelf software (COTS) may be capable of meeting your company's needs, but if you want the most efficient approach to a problem, it is worth creating a custom software solution. If you decide to go with it, you can get much more advantages of outsourcing custom software development than doing it with in house team.
What is custom software development vs. off the shelf software?
Before you decide for outsourcing custom software development services, consider whether you really need bespoke software, or is it sufficient to use off the shelf software (COTS).
If you have competition, the likelihood that you will encounter a similar problem faced by another company is very high. Equally likely is that there is a company in the market that offers B2B solutions for overcoming this problem.
Off the shelf software is developed for the widest possible audience and designed to meet the general needs of businesses. It addresses a range of requirements. Off-the-shelf software tends to be cheaper and ready to use as soon as it is installed on a device. Nevertheless, it also has many disadvantages. Some of them are: inflexibility of changes, lack of control over updates or often additional costs for any add-ons.
In contrast to off the shelf software, there is custom software development. These are tailor-made solutions that provide a competitive edge. They can streamline your company's specific needs and evolve with you as your business grows. However, they too have their downsides, and the biggest one for most companies is price.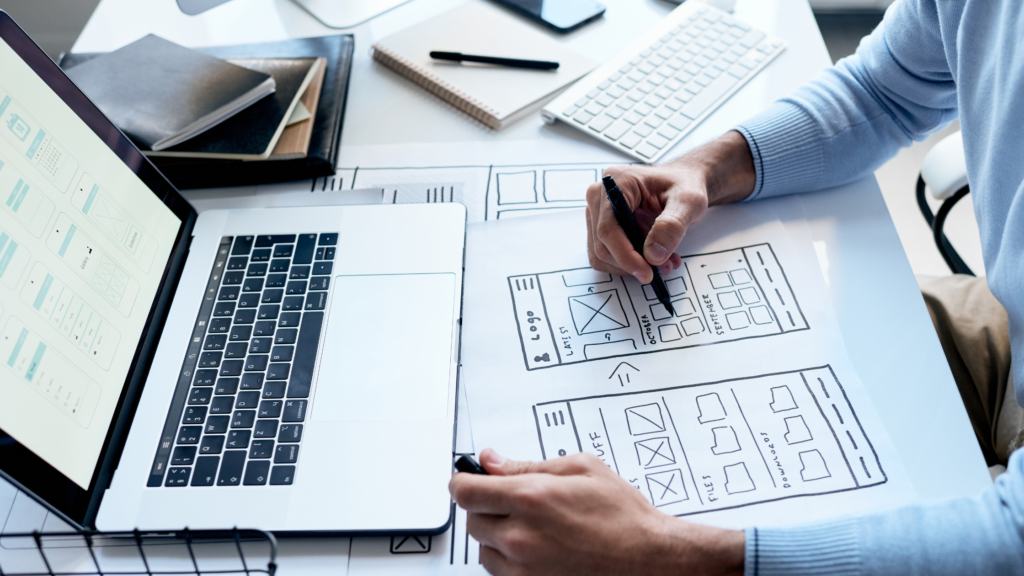 Why do companies outsource custom software development?
Custom software development is not a simple task, both from a business and technical standpoint. It requires careful consideration of the tool's goals and purpose, determination of the budget, and technical expertise to translate the vision into a product.
When organizations decide to develop custom solutions, they most often rely on outsourcing them to a software development company. This is because custom software development companies have useful know-how, especially if they have developed projects for similar sectors. Such added value allows companies that need custom software to determine what worked and what didn't work for their competitors. The whole process of developing such a solution can therefore be faster than learning everything from scratch and recruiting a new workforce.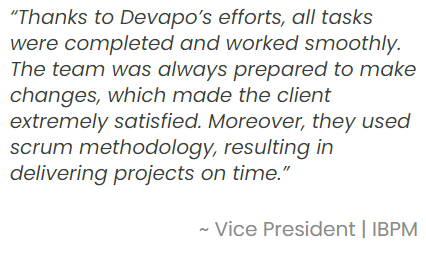 Benefits of outsourcing custom software development
Operating cost savings
Although custom software development is an expensive path, outsourcing this task can actually reduce many costs. If you want to do it in-house, it is necessary to have trained personnel and technical background. Many companies do not have these resources, so it is generally cheaper to outsource custom software development rather than building a new department. Even if you have an IT team that could create such a solution, you should consider whether their time is more valuable elsewhere. Many software houses outsource their internal processes because programmers' time is simply more profitable on client projects.
Shorter time to market
The ready-made product is available off-the-shelf. But if you want a custom software solution, an external partner will deliver the project much faster than doing it in-house. Developers from a custom software development firms are highly skilled at what they do, and have all the resources to conceptualize, design, build and implement custom software for specific individual needs. This allows them to deliver the final product faster. Also, the contract makes companies stick to deadlines, as every day of delay means less profit. However, this does not diminish the quality of the product. When outsourcing software development, prepare a well-drafted contract. It should set the scope of work, so there can be no situation where time affects inferior quality or lack of implemented functionality.
Knowledge support
Outsourced software developers bring not only quality, but also knowledge. You can choose a software house that has worked with similar cases or the industry you are coming from. This provides you additional business knowledge of what has worked before. Such consulting services can improve the effectiveness of the final custom software and allow you to make management decisions faster. Also, from a technical perspective, an outside company is familiar with frameworks and programming techniques that keep the work running at peak performance and help avoid errors along the way.
Reduced risk
Custom software development comes with risks, such as shortages of staff or knowledge of specialists, code problems, tight deadlines and more. Outsourcing software development reduces your liability. An outsourced software development team has high-quality project management skills and systems that empower their efficient workflow. Through this, they can create digital products without delays and with minimum risk.
Concentration on critical aspects
When you decide you need custom software development, outsourcing will ease the burden on your internal team. Otherwise, HR has to focus on additional recruiting, sales and business analysts on analyzing product assumptions and keeping an eye on deadlines, IT on technology selection and implementation, and so on. Outsourcing software development service will take over this responsibility, allowing you and your team to focus on their daily work and obligations. This will help you avoid slowdowns for the entire business processes.
Disadvantages of outsourcing custom software development
Limited control over develop software
When a custom software solution is outsourced, it may be more difficult to monitor all tasks and how they perform. However, there are many approaches that help manage business processes related to this problem. Good software houses will also try to implement effective communication based on transparency, adapting the agile or scrum approach.
They allow you to maintain frequent contact with the client and easily adapt to changes. In the beginning, it's also a good idea to firstly prepare a smaller task from the project to see how the software house performs in practice and what works best for a customer. Then you can move on to build custom software further.
Security concerns
Some businesses are hesitant to outsource because they fear leakage of data or sensitive information. It's worth checking if the custom software development company has enhanced high-standards security protocols. Companies use various security measures. Examples of practices include create custom software while working on client computers, having domain accounts at the client, using VPNs or working on the client's infrastructure. The absolute minimum is control over source code, infrastructure and documentation of a custom software solutions. Also, it is possible to add appropriate NDA (non-disclosure agreement) provisions in the contract if the situation calls for it.
How to outsource custom software development?
The custom software development process is multi-phased. It consists of conceptualizing, designing, building and implementing software for a specific client. Therefore, it is crucial to find the best software development company that can become not only a contractor but also an advisor. A good software house will adjust to your methodology, budget and business model.
One of the basic steps is to focus on the expected business results rather than the "desired solution". It is not uncommon for a customer to be seduced by a trap of: XY Problem. As long as you don't want to involve a team of software architects on your side, expect solutions from a partner. In all likelihood, software development companies will come up with a more efficient concept and explain to you why it's worth investing in it.
Not knowing what solutions will work best to achieve a given result is no bad thing. This is where an outside software developer can step in. It's worth consulting and listening to each other, as in most cases exchanging thoughts and insights simplify a lot. Specialized custom solutions should be performed by a development team with experience, who will be able to provide a comprehensive, high-quality service.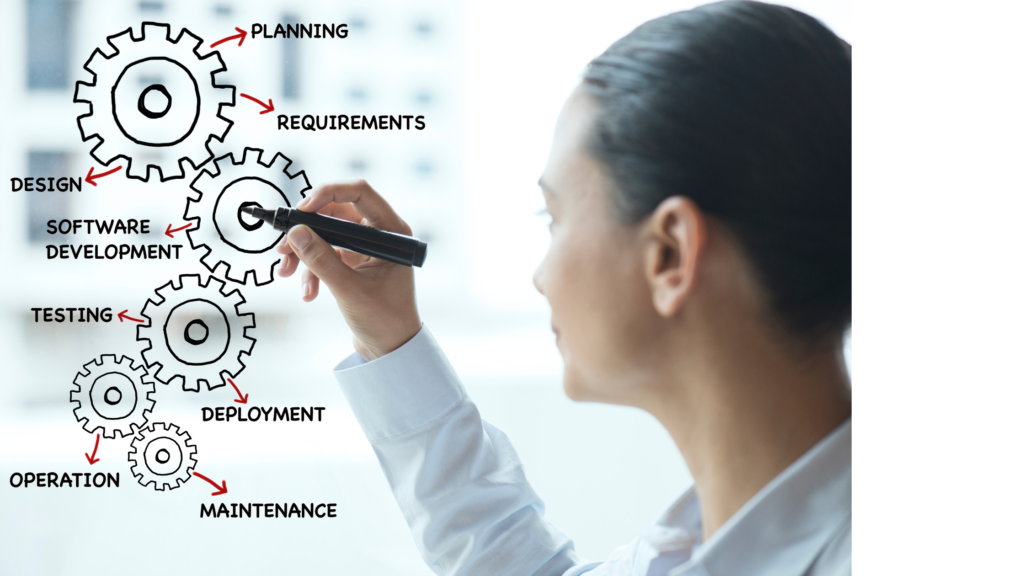 How to choose custom software development company?
If you are looking for a custom software development company, be sure it can make your individual needs possible!
Above all, a good contractor will listen and ask its clients. Development process begin with analyzing the obtained information to discover customers' true needs and goals. After initial arrangements, custom software development companies should propose a schedule for each stage of the project. They should also advise on the best technologies for implementation of the custom software product.
When developing custom software, a good contractor should consult progress at every stage to make sure your assumptions or needs haven't changed. If they have, the software house is expected to take care of making the necessary adjustments to deliver best custom software systems.
An important point is also to ensure that you are self-sufficient. The software development company that prepared the product should provide training for your employees on how to use the solution, but also maintain it.
Custom software development services should not end with the implementation. The custom software solutions may need support when unexpected errors occur. Then the contractor is expected to provide technical support. Also, as your business grows, you may want to add new features to your existing system or create a software integration. Your contractor should be there for you to help you develop the custom software further.
---
Summary
Hopefully, you now see the benefits of outsourcing IT solution development. However, remember that the solution you get should be scalable and easily editable by others. So that in case you decide to change contractors or continue working in-house, a new developer may be able to take over the project without any complications.
Devapo developers strive to provide support when it is required. However, the custom software solutions we create are not dependent on us after the project is completed. We are interested in solving problems, not creating new ones. You will not experience any form of so-called vendor lock-in with us.
---
---
See what challenges we can overcome together
Learn more about our custom software development services