Thank you for your question!
We will respond in less than 48h.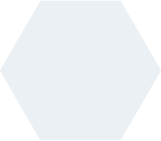 Transition of business proceses to Camunda
Finance Industry Case Study
Overview
Our client is one of the leading players in the Polish leasing market, currently undergoing a major cloud transformation initiative, which is a strategy being implemented by the
entire group to which the company belongs.
The transformation project requires a complete overhaul of systems and processes to adapt them to a cloud-based infrastructure.
Overview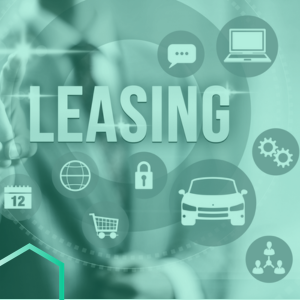 The business needs
During the digital transformation, our client realized that it also needed to replace its business process orchestration platform. As for now they were leveraging several BPM systems and some of them did not have enough support. Client wanted to make the technology more consistent.
In response to this, we recommended migrating to Camunda — an advanced solution that allows users to easily create highly scalable and adaptable automation projects, thereby strengthening company's operations with high-performance, distributed systems.
Challenge
The business couldn't even for a moment lose the ability to execute processes for its customers and as for that, the biggest challenges faced by our engineers were to:
keep all business processes running due to the change simultaneously in technology and the entire data center. We had to prepare an exporter for processing the events that Zebe engine receives so that we could record it in the database.
handle the document-based processes that need to be handled in the system, and thus to integrate this with a front-end application that allows users to work comfortably.
Our approach to the process
To liberate our client from dependence on antiquated technology, we proposed implementing Camunda and meticulously replicating all existing processes, making minor enhancements where possible to further optimize their functionality.
Our primary objective was to prepare the existing processes for seamless integration with the new cloud architecture, harnessing the full potential of Camunda 8. The key initiatives we are undertaking on this project are:

Migration of customer contact data: We conducted a secure and comprehensive migration of customer contact data from a legacy system to the cloud, ensuring its continued usability across processes.
Integration with bank file storage system: Our solution seamlessly integrated with the bank's file storage system, enabling a smooth transfer of document operations to the cloud environment.
Document generator: We ensured uninterrupted operation of the document generation service in the new environment, preserving its key role in leasing processes.
Workflow support and automated processes: By implementing Camunda 8, we increased process management efficiency by automating many tasks, including document preparation and barcode generation.
Furthermore, a web application has been developed to enable the client's employees to manage processes through a task list — a valuable functionality offered by Camunda to help teams easily claim and complete manual work.
---
Let's talk about how you can leverage Camunda power
The result
Our strategic approach to cloud migration with Camunda 8 will deliver the following benefits to our client:

Seamless migration: Business operations continued without interruption, eliminating the need for costly migration of any new processes.
Automated, uninterrupted processes: Camunda 8 implementation introduced automation, significantly enhancing operational speed and efficiency.
Take action
If your company needs to enhance its automation projects, the best choice is to go with Camunda, as it is particularly well suited for developers that utilize modern microservice-based software architectures, work in cloud-native environments, and create high-volume transaction applications.
Start a project with Devapo
Not everyone pays attention to details. We do.