Thank you for your question!
We will respond in less than 48h.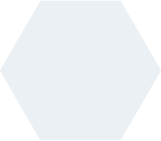 PKF Agility case study
Product's Digital transformation
Overview
PKF is a leading audit firm that wanted to run a digital paperless transformation to create a tool for flexible business process management.
Overview
Goal
Main objective of the platform was to optimize and automate administrative tasks e.g. assignments related to cost documents validation, business trips, hiring, employees' absence, termination of employment contracts, signing and assenting documents, control compliance with norms, reporting etc.
Solution
We developed the architecture of the software to create PKF Agility. Solution provides its own API which allows us to communicate with other systems, enabling integrations. This flexible tool was designed by us to manage a company's internal business processes, including:
Cost document circulation
is used to streamline and speed up the flow of cost documents in the organization. The process allows to eliminate the paper form, so that the information transfer between various departments in the organization is significantly accelerated and automated.
Employment and onboarding
is used to systematize the hiring of an employees and prepare them to take up a new position in the organization. The process is responsible for distributing the activities/tasks associated with hiring an employee to all departments involved in coordinating the onboarding process.
Business trip
the module serves to streamline and standardize the process of business travel. Thanks to the optimization, the correct accounting of domestic and international trips has been facilitated.
The order process
thanks to this process optimization, the flow and acceptance of orders placed are significantly accelerated. By means of this process, central orders can be processed for the whole organization or for selected persons/departments.
Results
Developed solution gave control over 20 events inside the enterprise, improved employees effectiveness by 40% and provided cost optimization. Our client was able to streamline all essential processes and fix bottlenecks. As a result of process automatization and usage of OCR mechanisms, time of invoice circulation was reduced by 14 days.

This implementation had one more advantage – environmental impact. Since it was deployed the usage of paper has decreased by 40% in the company.
Used technologies








---
Let's talk about how we can tailor our process to your needs
Our client opinion
The Devapo team was involved, among others, in developing processes such as Absences, OCR or circulation of the cost document and Timesheet modules. The PKF Agility product was successfully delivered and is used in our company ecosystem as well as implemented in external companies with potential to expand its market share.