Thank you for your question!
We will respond in less than 48h.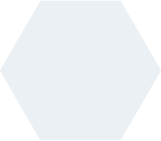 Claims Settlement Process Case Study
Insurance Industry
Overview
Our client is a one of the leading Polish Insurance companies whose one of the services is to deal with the settlement of insurance claims in the field of traffic accidents.

To provide a customer-friendly claims system and improve customer service, the company wanted to implement a BPM engine into its infrastructure. Previous operations required a lot of manual user intervention, and the claim processing took too long.

See how we were able to relieve employees of some tasks and introduce automation on a wider scale.
Overview
The Challenge
Insurance claims processes were activities that not only did not generate profits for our client's company, but in fact were using the most of its resources. The longer the claim process took, the more costly it became. It also consumed staff time that could have been spent on profit-enhancing purposes. Insurance broker noticed that customer satisfaction was declining because of the extended procedures. The challenge was to automate and stabilize processes to help streamline the insurance claims process.
The Business Needs
In order to remain competitive and the most advanced insurance service provider in the market, the company needed to reduce its response time to reported cases. To overcome the challenge that our client came to us with, we agreed that we have to optimize business processes, which included:
increasing the level of self-service for customers,
controlling the response process in real time,
reducing claims handling time,
leading to a high percentage of claims handled fully automatically.
Our approach to the project
Workshop and analysis
We started the project with a workshop. The information obtained allowed us not only to understand the problem and the need, but also to realistically present what we would face in the next stage. Our client's company has several million insurance policies, and tens of thousands of traffic claims are settled annually.

In order to create the best solution to handle such a large volume of work, together we prepared a PoC for comprehensive process automation. We confronted our client's business requirements and expectations with our technical knowledge and experience gained from working on similar projects.

As a result, we were able to determine what project assumptions are feasible, which elements are best to implement first, what technology stack to use to meet today's standards and what work methodology to leverage.
Developing
We began work on the project by breaking it down into individual, smaller stages. This allowed us to maintain focus on specific functionalities and, as a result, to prove processes faster.

One of the first processes to be automated was real-time operational support after a claim was filed. Previously, almost the entire process was handled by claims supervisors. Now the system automatically sends specific messages, checks if and what documents have been provided, and sends a request to the customer to complete the documents. Also, tracking and reporting on the status of proceedings was automated.
In later stages, we transferred other processes to the tool and automated repetitive tasks, such as comparing data from reported claims with data from insurance policies, which saved a lot of time on overall processing. Based on strict rules, we even automated the payment of claims under certain conditions.
Technical solution – why Camunda?
We implemented the Camunda decision engine, which enables integration with the tools already used by the company. Camunda also makes it possible to make changes to the process in real time without having to stop operations at the same time. Everything happens on a two-pronged basis. The use of automation and optimization functions also allows us to effectively speed up case resolution.
Let's talk about how we can design your future
The result
The implementation of automated processes, in the form of for example, email responses after a claim has been reported, has reduced the time it takes to provide information from several days to an average of a few seconds.

The development of the self-service channel made it possible to report a case online at any time and from anywhere.

With the ability to track tasks in real time, agility and responsiveness to customer needs increased. Claims management bottlenecks have also decreased.
Start a project with Devapo
Not everyone pays attention to details. We do.